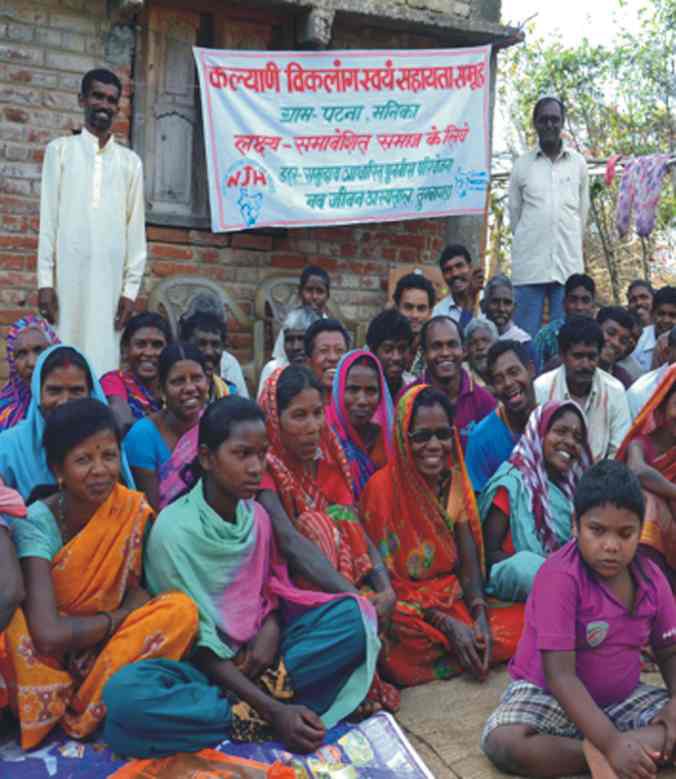 Nav Jivan Hospital was started in 1961 by Mennonite Missionaries. It is a 100 beds hospital and serves the poor and marginalized from Palamau and Latehar districts in Jharkhand. The hospital offers services of general medicine and surgery, obstetrics, ophthalmology, critical care and Community health and development program. The tuberculosis unit (TU) in NJH is the 2nd TU in the country under the public private partnership model of RNTCP. The TU unit serves a population of 7 lakh where TB patients receive free TB treatment. Each year 20 students graduate from the Nursing school, and serve in various
levels all over the country.
REPORT 2015 - 16
The Nav Jiwan Hospital at Satbarwa limped along with a significant reduction in patients after Dr.Jeevan Kuruvilla & Dr. Roshine, both consultants moved on in the year before. In spite of these difficulties Dr. Shishir Jojo who is Acting medical superintendent is ably managing the hospital. Mrs Helen Paul, a senior Administrator has taken on the challenge of being the SAO in this challenging scenario & has done a remarkable job in uniting the staff & bringing a renewed sense of hope for the future. Mr. George Kutty has continued to lead the 2 Community teams in aiding those with disability & giving hope to drought-stricken farmers with new drought-resistant crops. The ANM School with Sr. Rita Pradhan continues to serve the needs of poor student from that region. The hospital requires a fresh infusion of capital to re-do infrastructure of the nursing hostel & some wards. A recent survey by the highway department has communicated that the hospital would be losing more than 100 metres of land to a new 6 lane highway being planned. This would involve the destruction of 12 staff quarters which would need to be re-located.
Hospital Contact Details
Mrs. Helen Paul, SAO
Tumbagara Village, Satbarwa Post,
Palamu District, Jharkhand - 822 126
Phone: 06562-254215 / 254515
Mobile: 09412050487
EMAIL: satbarwa@eha-health.org
Visitor Information