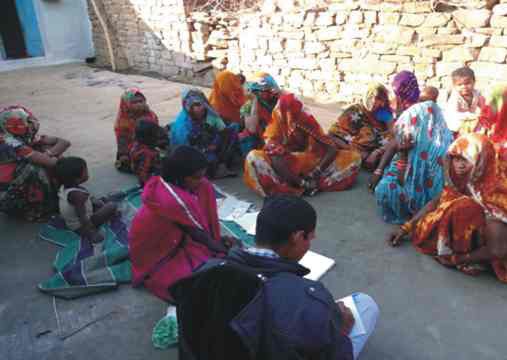 The Prem Jyoti community hospital was started in December 1996 as a unique partnership between three major Indian mission agencies: the Friends Missionary Prayer Band (FMPB), the Evangelical Fellowship of India Commission on Relief (EFICOR), and the Emmanuel Hospital Association (EHA) to address the health needs of the Malto tribals - a diminishing tribal group, in the north eastern corner of Jharkhand. It focused mainly on their health needs, through a network of community health volunteers, peripheral clinics and a hospital. Emphasis was given on training and empowering the community to tackle health problems. Since 2011 the focus has broadened beyond health to address the social determinants of health.
REPORT 2015 - 16 
The Prem Jyoti Christian Hospital witnessed a significant transition when Dr. Isac & Vijila, the pioneer missionary doctors who set up the institution, moved on after serving for more than 22 years. It was indeed a very tearful farewell for them as they moved to south India to care for their aging parents & help with their children's education. Fortunately the Lord sent Dr. Benedict Joshua a fresh & enthusiastic surgeon to take their place. He is the SAO & Medical superintendent, ably assisted by Francis the administrator & Sarah as Acting Nursing Superintendent. Ms. Thavamani took over as Community Project Manager. This young team would covet your prayers as they take on the challenge of meeting the health needs of a very poor population of Maltos & Santhali tribals, being the only hospital with surgical facilities for a radius of 200 kms or more. A reduction in overseas financial support has placed them in a position to raise funds from the poor population they serve without charging too much, a daunting task which they have faced courageously.

We thank our Lord for His grace & favour in the midst of significant challenges faced & look forward to His blessings in the year ahead.
Hospital Contact Details
Dr. Benedict Joshua, SAO
Chandragodda, P.O. Baramasia, Sahibganj District,
Jharkhand - 816 102
MOBILE: 07321982864; 08294104120
EMAIL:  premjyoti.eha@gmail.com
Visitor Information
Travel from Delhi to Barharwa by Farakka Express or Brahmputra Mail.